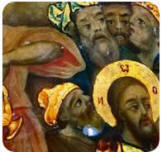 During this deeply religious and historic tour we travel to Bethlehem, the birthplace of Jesus, where we visit the Church of the Nativity and the Grotto, built over Jesus' birthplace. After lunch in a local restaurant in Bethlehem, we drive to the Holy City of Jerusalem. Entering through Jaffa Gate, we begin a walking tour of the old city. We visit the Church of the Holy Sepulchre and Golgotha, where daily prayers are chanted by many Christian denominations over the place where Jesus was crucified and buried. Our tour continues through the exotic oriental bazaar to the Wailing Wall. On the way we stop to admire views of the Temple Mount and the Dome of the Rock and Al Aksa Mosques.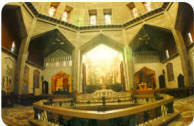 We then proceed past the Mount of Olives for a panoramic view of the Garden of Gethsemane and the beautiful Church of All Nations and drive through modern Jerusalem where we can enjoy views of the Knesset (Israeli Parliament), the Museum of Israel and the Shrine of the Book, where the Dead Sea Scrolls are housed. Our tour ends with a visit to the exhibition halls of the famous diamond centre "Caprice" where we can admire a vast selection of diamonds and other jewellery.
NOTE: The above program is subject to change, based on official permission being granted to enter Bethlehem.