Cruise Reservations
Transfers

Ships
Salamis Filoxenia
Salamis Glory
Life on Board
Itineraries & Prices
Egypt
Israel (Holy Land)
Lebanon
Syria
Rhodes
Excursions
Egypt
Israel (Holy Land)
Lebanon
Syria
Rhodes

Salamis Cruises - Lebanon Excursion
NO CRUISES TO LEBANON FOR 2017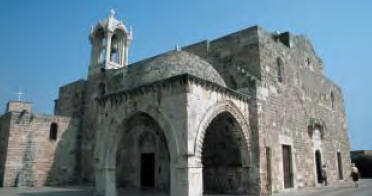 Optional Excursion in Lebanon - Byblos, Harissa, & Jeitta Grottoes
Adults 12+ Children (2-12 years)
Your day's excursion in Lebanon begins with a tour of the city of Beirut, a city with venerable and long past, eminent present and a bright future. Downtown Beirut is completely rebuilt and the visitor will be fascinated by the combination of traditional and modern architecture.
The next visit is to Jeita Grottoes, the famous six kilometre labyrinth of natural galleries on two levels with stalactites and stalagmites. We will continue on to Harissa for a visit to the magnificent statue of the Lady of Lebanon with its Cathedral in a Phoenician boat shape, from where the view of the city of Beirut and the bay is breathtaking.
Last but not least is the visit to Byblos, the oldest continuously inhabited city in the world. The ambience of the Middle Ages is vivid as you walk through the narrow streets of the ancient city, while the colours and bustling atmosphere of the old souk (market) will enthuse any visitor.

*Please take in to consideration that if your passport bears an entry stamp of Israel, you will be refused entry to Lebanon.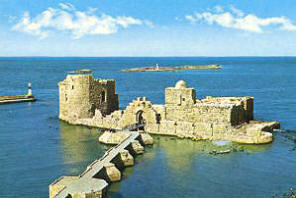 The Paris of the Middle East